Transportation
Board Motions Impacting Transportation in the 2020/2021 School Year
On April 28, 2020 The Board of Trustees passed a motion to improve overall efficiencies in the Transportation System. The impact of these motions are described in the following points.
FEES
The busing rates for the term will not increase from previous year, and remain unchanged.
The fee schedule includes a new fee category for a "Second Seat", intended to be applied for students who ride more than 1 bus.
An exception for PUF students attending the Early Education and Family Wellness Centre was approved. These students are deemed to be eligible riders. (This is consistent with past practice, and the change was made for transparency and record keeping)
RURAL
1 rural route consolidation was approved for the 2020/2021 school year. This consolidation impacts routes servicing Clear Vista School, Wetaskiwin Composite High School and Ecole Queen Elizabeth School.
Routing efficiencies were approved impacting all rural schools, without further consolidations.
A letter with planned pick up times will be sent to all existing and registered riders in June.
URBAN
Parent Choice busing in the City of Wetaskiwin will not be available. As a result, all Regular Urban buses servicing Centennial, Parkdale, Norwood and Clear Vista will be cancelled when school resumes.
Families with registered riders on impacted routes have been notified by letter.
Transportation Services
The School Act states that the school board shall, in accordance with the regulation, transport a student who:
Resides within the attendance area of a school in which the student is enrolled;
Resides with the division boundary; and
Resides at a distance greater then 2.4 km from that school.
For detailed information on student transportation refer to the Wetaskiwin Regional Public Schools 

Alberta Transportation Safety Information
Contact:
Billy D. Loiselle
Transportation Manager
5515-47A Avenue
Wetaskiwin, Alberta T9A 3S3
Phone:  780-352-6018 (ext: 242)
Toll Free: 1-877-352-8078
Email: billy.loiselle@wrps11.ca
Busing for Students in the City of Wetaskiwin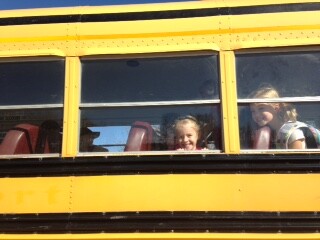 Transportation will be provided for students within the City of Wetaskiwin on the following basis:
Eligible students (those who live further than 2.4 kilometers from school), will be served first at no cost; those students who were registered in a Wetaskiwin Regional Public School last year and were eligible for busing will not need to re-register for transportation service. 
Non-eligible students (those who live closer than 2.4 kilometers from the school) will be served next, on a first come-first served basis, for an annual fee of $200.00 for kindergarten; $400.00 for a student in grade 1-12 or $800.00 for 2 or more students in grades 1-12. Parents must apply annually to obtain this service by using FORM:  16-1 Application for Transportation.  This form is also available upon request at all Wetaskiwin Regional Public Schools. 
Reminder: students will be expected to produce their bus pass upon entering the bus.

We accept cash, debit and credit cards as payment.

The first day of busing for City of Wetaskiwin Public Schools for the 2019-2020 School Year will be Tuesday, September 3, 2019.

Wetaskiwin Regional Public Schools will be accepting registrations for busing in the City of Wetaskiwin started Monday, August 19, 2019 during regular office hours (8:30 a.m. - 4:00 p.m.) in the Administration Office 5515-47A Avenue, Wetaskiwin, Alberta.
Busing for Rural Students
Rural students new to the division should register for bus service by calling the Transportation Department at (780) 352-6018 well in advance of school opening so that efficient routes and pick up times can be arranged. Students who were transported to a division-operated school by bus during the last school year will be included in our plans for the next school year and are not required to re-register. 
Transportation Boundary Map 2018
Inclement Weather
The primary consideration in the event of inclement weather conditions shall be the health and safety of students and staff.  When road or weather conditions jeopardize the safety of students and staff, bus routes may be cancelled.  View the Bus Route Status section of this website for more information on school bus route cancellations and delays.
School of Choice
Families have the right to choose a school other than their designated school however transportation may or may not be available to students who are attending a school of choice.   Where transportation is available a fee is charged to transport your child to a school of choice. See the School of Choice section of this website for more information.
References
Student Transportation Operating Procedure Booklet 2015
Policy 16: Student Transportation
132 Inclement Weather
305 School Attendance Areas
341 Transportation Parent's Responsibility
342 Transporting Goods on School Busses
343 Student Transportation Private Property Entry
340 Student Transportation Code of Conduct
357 Surveillance Technology
550 Bus Operator Responsiblities
556 School Bus Accidents
557 Transportation of Students in Private Vehicles
Student Transportation Operating Handbook
Forms:
16-1 Application for Transportation
16-3 Parent Provided Transportation Claim
16-4 Application for Transportation PUF Students
340-1 School Bus Misconduct Report
341-1 School Bus Waiver
343-1 Save Harmless Agreement
550-1 School Bus Attendance-:Rural-Form
Parent Provided Transportation Contract
Bus Monitor Time Sheet
Drivers Abstract Release Form
Contractor-Bus Route Student and Contact List
Contractor-Bus Route Cover Sheet
Contract busing
The Wetaskiwin School Division invites applications for the provision of Rural Student Transportation Services.  The prospective contractor will be required to supply a school bus, driver and all operational costs for the designated route.
The length of the contract will be for a one (1) year period commencing September 1, 2020 and until the end of the 2020/2021 school year. Contracts are subject to annual renewal.
Sealed tenders marked "Bus Contract" will be received by the undersigned at the Transportation Office, 5515 47A Avenue, Wetaskiwin, Alberta, T9A 3S3 until 12:00 noon local time on June 19, 2020 for contracting the following bus route.
Rural Route 53 - Pipestone School, Pigeon Lake Regional School
ECS – Grade 12 Students, Approx. weighted load 56 Pax
Approx. 156 Daily KM
179 Instructional Days
Bus Contract Applications (available on request) may be supplemented by additional documents at the applicant's discretion. Applications received after the closing date and time indicated will not be accepted.
Applications and inquires shall be directed to:
Billy Loiselle ~ Transportation Manager
Wetaskiwin School Division
5515 47A Avenue, Wetaskiwin, Alberta   T9A 3S3
Telephone:  780.352.6018 ~ Email:  billy.loiselle@wrps11.ca