Transportation
2021/2022 Transportation Planning
Transportation planning for the 2021/2022 school year is now complete. Planned pick up and drop off times can be found in your student's PowerSchool account. You can access the portal at https://wrps11.powerschool.com
Click here for Instructions on accessing the parent portal. 
Times indicated in the student's account are subject to change with the addition/ removal of students as the year progresses.
If times are not indicated and you require transportation services, please complete the Application for Transportation form found at https://www.wrps11.ca/download/259604 and submit to transportation@wrps11.ca prior to August 15, 2021.
System Programs
Transportation times for students in a system program requiring specialized transportation will be communicated prior to the beginning of the new school year.
Grade 7 & 8 Centennial School to Queen Elizabeth School
Grade 7 & 8 students residing in the Centennial School catchment area will be sent a google form to indicate their transportation requirements to Queen Elizabeth School.
COVID 19
Any information communicated to families, written or verbal, is subject to change as Re-Entry plans are adjusted to meet mandates, directives and recommendations from Alberta's Chief Medical Officer or any branch of Government having a role in Alberta School's Re-Entry Plan.
Transportation Services
The Education Act states that the school board shall, in accordance with the regulation, transport a student who:
Resides within the attendance area of a school in which the student is enrolled;
Resides with the division boundary; and
Resides at a distance greater than 2.4 km from that school.
For detailed information on student transportation, refer to Alberta Transportation Safety Information
Contact:
Billy D. Loiselle
Transportation Manager
5515-47A Avenue
Wetaskiwin, Alberta T9A 3S3
Phone:  780-352-6018 (ext: 242)
Toll Free: 1-877-352-8078
Email: billy.loiselle@wrps11.ca
Busing for Students in the City of Wetaskiwin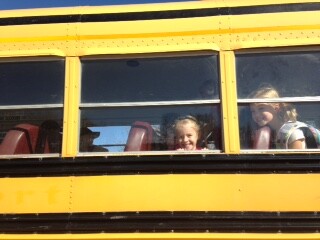 Transportation will be provided for students within the City of Wetaskiwin on the following basis:
Eligible students (those who live further than 2.4 kilometers from school), will be served first at no cost; those students who were registered in a Wetaskiwin Regional Public School last year will need to re-register for transportation service. 
Non-eligible students (those who live closer than 2.4 kilometers from the school) will be served on a first come-first served basis if there is a bus that services the school, for an annual fee of $200.00 for kindergarten; $400.00 for a student in grade 1-12 or $800.00 for 2 or more students in grades 1-12. Parents must apply annually to obtain this service by using form 16-1 Application for Transportation found below.  This form is also available upon request at all Wetaskiwin Regional Public Schools. 
Reminder: students will be expected to produce their bus pass upon entering the bus.

Transportation fees will be assessed on the student's Rycor account.
The first day of busing for City of Wetaskiwin Public Schools for the 2020-2021 School Year will be Wednesday, September 2, 2020.

Wetaskiwin Regional Public Schools will be accepting registrations for busing in the City of Wetaskiwin starting Monday, August 17, 2020 during regular office hours (8:30 a.m. - 4:00 p.m.) in the Administration Office 5515-47A Avenue, Wetaskiwin, Alberta.
Busing for Rural Students
Rural students new to the division should register for bus service by calling the Transportation Department at (780) 352-6018 well in advance of school opening so that efficient routes and pick up times can be arranged.
Eligible Students who were transported to a division-operated school by bus during the last school year will be included in our plans for the next school year and are not required to re-register. 
Inclement Weather
The primary consideration in the event of inclement weather conditions shall be the health and safety of students and staff.  When road or weather conditions jeopardize the safety of students and staff, bus routes may be cancelled.  View the Bus Route Status section of this website for more information on school bus route cancellations and delays.
Parent Choice School
Families have the right to choose a school other than their designated school however transportation may or may not be available to students who are attending a school of choice.   Where transportation is available a fee is charged to transport your child to a school of choice. See the School of Choice section of this website for more information.
References
Policy 16: Student Transportation
132 Inclement Weather
305 School Attendance Areas
341 Transportation Parent's Responsibility
342 Transporting Goods on School Buses
343 Student Transportation Private Property Entry
340 Student Transportation Code of Conduct
357 Surveillance Technology
550 Bus Operator Responsibilities
551 Bus Route & Bus Stop Considerations
552 Transportation Registration
556 School Bus Accidents
557 Transportation of Students in Private Vehicles

Forms:
16-1 Application for Transportation (To use the fillable form, first download and save it to your computer, then open and fill in fields)
16-3 Parent Provided Transportation Claim
16-4 Application for Transportation Lynn Lauren Early Education Students
340-1 School Bus Misconduct Report
343-1 Save Harmless Agreement
Parent Provided Transportation Contract
First Ride Presentation
Winnie the Pooh School Bus Adventure


Bus Driver Start Up Package:
Bus Monitor Time Sheet
Drivers Abstract Release Form
Contractor-Bus Route Cover Sheet
Route Assessment Checklist
Seating Plan Template
Cleaning Checklist
School Bus Attendance Form