Dual Credit Opportunities
Dual Credit Opportunities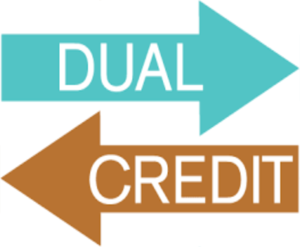 Take post-secondary courses in high school – and earn credit for both at the same time!
Eager to get started on your future right now?
Dual credit experiences are available at participating high schools in partnership with post-secondary institutions. Dual credit experiences are available to students that meet entrance requirements and individual school's selection requirements. Courses are scheduled with consideration of regular high school courses, programs, and interests, and may include opportunities and experiences with employers outside of regular school hours.
Learn more about dual credit on the Alberta Government's website.
Intro to Psych
WRPS is partnering with NorQuest College to offer Introduction to Psychology (Psych 104) as a dual credit course. 
Psych 104 is the basic foundation course in psychology. It provides an introduction to the scientific study of behaviour and the mind. This course examines the evolution of psychology, research methods, descriptive statistics, the brain and behaviour, human lifespan development, sensation and perception, states of consciousness, conditioning and learning, and memory.
Post-Secondary Transferable*:
Athabasca University- PSYC 289
Concordia University of Edmonton- PSY 104
Lakeland College- PSYCO 104
MacEwan University- Introductory Psychology I
Thompson Rivers University, Open Learning- PSYC 1XX1
University of Alberta- PSYCO 104, AUPSY 1xx
*If the university you plan to attend is not listed here, please contact us.
Prerequisite:
English 20-1 with 60% or English 20-2 with 70%
Location: 
CB McMurdo Center
Dates and Times:
Proposed but to be confirmed:  16 weeks beginning January 29, 2020 on Wednesdays from 4:00 – 7:00 PM
Dual Credit students will be required to:
Complete the WRPS Dual Credit Application
Apply through Apply Alberta.
Follow NorQuest College policies relating to Student code of conduct, assessment and grades, withdrawal process.
Dual Credit - For More Information