Dual Credit Opportunities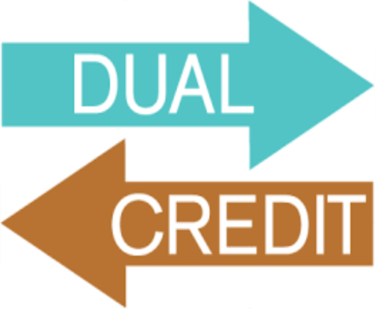 Take post-secondary courses in high school – and earn credit for both at the same time! 
Enrolling in dual credit courses is an excellent opportunity to get ahead in college or university! Dual credit is a provincial initiative that allows high school students to achieve credits for college courses throughout Alberta.
What better way to find out if you want to pursue a certain career in your comfortable high school environment at no cost to you!
Eager to get started on your future right now?
Dual credit experiences are available at participating high schools in partnership with post-secondary institutions. Dual credit experiences are available to students that meet entrance requirements and individual school's selection requirements. Courses are based on online delivery, giving consideration to regular high school courses, programs, and interests, and may include opportunities and experiences with employers outside of regular school hours.
Learn more about dual credit on the Alberta Government's website.
Check high school course equivalencies and transferability, and see whether post-secondary courses and programs will transfer to other institutions at Transfer Alberta website. 
As we get ready for the 2023-2024 school year, we have been busy expanding our partnership and course catalogues. If you are interested, please contact one of the following individuals or dual.credit@wrps11.ca
WCHS -Ms. Dawn Werner
PLRS - Ms. Kayla Baisley
BMC - Mrs. Judy Miller
WRPS Dual Credit Course Offerings for 2023-2024
Please note the registration deadline for Term 1 from Northern Lakes College is August 2, 2023. Please contact your school before June 26th.

Dual Credit - For More Information