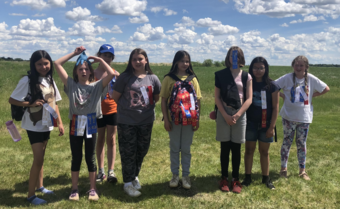 With the easing of Covid restrictions, Norwood students are able to get back to some of the activities they love.
On June 9, this meant different things for different grades. For our elementary students, many experienced track and field for the very first time. Events were organized for students to compete against classmates and celebrate their successes. Our grade 7 students were a great support and ran the events for their younger schoolmates, cheering them on and supporting them throughout.
The same day our grade 8 students reinvented grade 8 farewell as they celebrated at West Edmonton Mall GalaxyLand. The class spent a great deal of time planning the event and fundraising for the event. They had a great time being out with their classmates and enjoying a fun-filled day of rides at the mall.