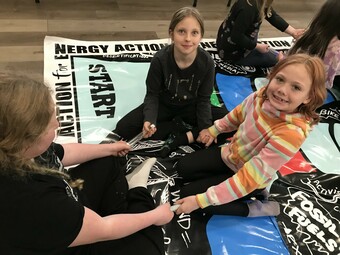 Alder Flats Elementary students had the opportunity to engage in environmental education programs through 'Eagle Point-Blue Rapids Parks Council'.  Students were networking with nature, connecting to wellness. 
Grades K-2 students took part in a 'Bugology' program focusing on small crawling and flying invertebrates. At the pond station students were able to investigate and observe living plants and creatures in the water.
Grades 3/4 and 4/5 spent time at the Pembina Nordic Center, taking part in outdoor education, indoor nature crafts and playing games and in the afternoon exploring the 'Wonder of Wetlands.'
Grades 3-6 took part in 'Metis Traditions', a full day experiencing a ceremonial smudge, Tipi teachings, and exploring Metis and Indigenous customs. 
The experience meets the Board's fifth priority to "explore and develop innovative programming opportunities" for our students.
AF Metis Field Trip














AF Grades 3/4 & 5/6 Field Trip




AF Grades K-2 Field Trip Photos