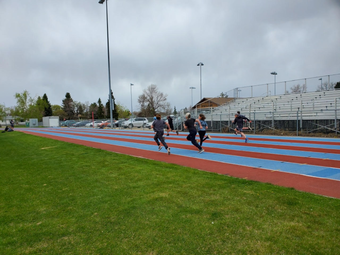 Pigeon Lake Regional Schools' High School Track and Field took place in Camrose on Wednesday, May 18. The school also had their annual junior high track meet on Wednesday, May 18 at John Bole Park in Leduc.
Each student took part in a minimum of three field events. Some participated in more events if they chose.
Pigeon Lake Regional School thanks all the staff and high school students who volunteered to help at the junior high meet. They are also very proud of the hard work each participant put into their events.
PLRS Track & Field