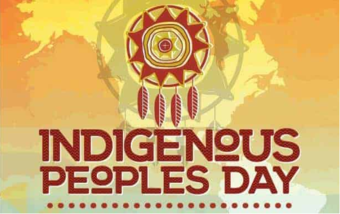 National Indigenous People's Day is June 21. This is a day to celebrate and acknowledge the Indigenous peoples whose land we live on. It is also whose land we learn on. For those of us who are settlers, Indigenous People's Day is a reminder for us to learn about the history of the land and the impact our history has on our Indigenous communities.
The Wetaskiwin School Division stands on Treaty 6 territory, a traditional meeting ground, gathering place, and traveling route to the Cree, Saulteaux, Blackfoot, Métis, Dene, and Nakota Sioux. To find out which native land you are on, or that you grew up on, check out Native-Land.ca.
Recently we reflected on the discovery of unmarked graves containing the remains of 215 Indigenous children at a former residential school in Kamloops, BC. Since then, even more remains have been found in other areas. These events are reminders that we have a lot of work to do to address the residual impacts of colonization and systemic racism. The Truth and Reconciliation's Calls to Action are commitments that we are striving to fulfill.
Within our school division, we are aware of the breadth of work still to be done. But, we also celebrate the steps we have taken thus far. The division is committed to ensuring a culturally responsive school division through measures including community engagement, consultation with Elders, cultural leaders, students, parents, and our community (pre- and post-Covid).
In 2006, The Wetaskiwin School Division received government permission to appoint a Maskwacis trustee to our Board of Trustees. This trustee is appointed by the four chiefs in Maskwacis and has the same powers as all other trustees. Taking this step ensured that our Indigenous families had a voice at the Board table.
In 2011, the Board of Trustees established the Maskwacis Education Council, which has an established purpose to foster effective communication with Indigenous students, families and representatives of the community and to involve them in a collaborative decision-making process.
In 2013, the division engaged in a consultation process to explore ways to enhance the educational experience of Indigenous students. Recommendations were recorded in the Wahkotowin Report. As a result of this process, the division recognized the need to provide additional support to our Indigneous students and addressed these findings in the Nitohtamowin Report (2014). 
As referenced in the report, the division followed through by hiring Indigenous Support Workers in ten schools, with that expanded to twelve schools today. Our Indigenous Support Workers support our Indigenous students' success, and ensure students feel connected, cared for, supported, respected and valued at school. The report also addressed the need for culturally responsive practices. As a result, in 2013-2014, the Maskwacis Education Council provided background and guidance in the development of an administrative procedure that addresses smudging in schools. Subsequently, properly ventilated smudging rooms were added to many of our schools and an administrative procedure was approved. Additionally, schools were encouraged to implement cultural ceremonies and events with their students and staff. Amongst other purchases, the division purchased two teepees that schools can borrow for teaching purposes. And, over the last number of years, events such as round dances, mini pow wows, Cree language clubs, beading hoop dancing, and drumming lessons, and more became part of our students' learning. Prior to Covid, many schools came together for a day of sharing
In 2016, further consultation was done with our Indigenous families and WRPS staff. These findings were recorded in the Nihkanote Report where there is a strong emphasis on implementing a Cree language program in the division and providing training to staff relating to past trauma. 
In 2017, the Board of Trustees adopted the "Principles of Truth and Reconciliation" to guide leadership and operational decisions in the division. 
In alignment with principle 8 and to address the recommendations of the Nihkanote Report, WRPS received an Indigenous education grant from Alberta Education to hire a Cree language teacher and a Cree language coordinator to develop and implement Cree language courses in our schools. The first Cree Language class was delivered in 2016 at Queen Elizabeth School to Grades 7 and 8 students. In 2018-2019 discussions occurred regarding offering Cree 10, 20, and 30 at the high school level with the first Cree Language 10 class offered at WCHS for 5 credits, followed by the Cree Language 20 class offered at WCHS in 2021.  Also, in 2021, an online version of the Cree Language class was offered to PLRS and BMCS. The program uses the Alberta Program of Studies with additional learning on Treaty 6 syllabics. 
Also as part of the grant funds received, the division developed Adverse Life Experience (training) for WRPS staff. This training focused on trauma-informed practices, the impact of trauma on brain development and functioning, intergenerational trauma, professional well-being, and strategies to support students impacted by trauma.  The training wrapped up this year, with all school staff receiving the training as well as the WRPS Board of Trustees.
This June our schools are participating in National Indigenous People's Day. To celebrate, staff and students will engage in activities that include storytelling and teachings, cohorted 'Round Dances', drumming and singing, teachings on the tipi, headdress, and Cree identity, and activities to acknowledge the 215 Indigenous children's unmarked graves: message on orange hearts to string across the front of the school.
On this journey of reconciliation, we are learning and growing together and simultaneously building and strengthening relationships with one another.