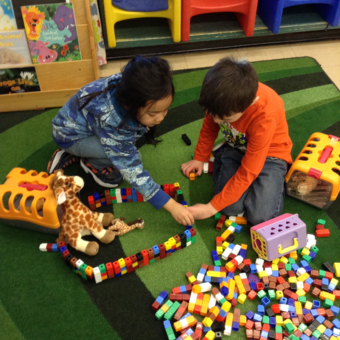 Playing and building with blocks is a daily occurrence at the Early Education and Family Wellness Center.
Children use fine and gross motor skills to create masterpieces. They develop cooperative play skills by asking for and sharing pieces, building together, and using their imagination. 
As an added bonus there are ample opportunities to practice and develop language skills while playing with many different kinds of blocks. They practice talking to each other, describing their creations, counting, using concepts and measuring long and short.