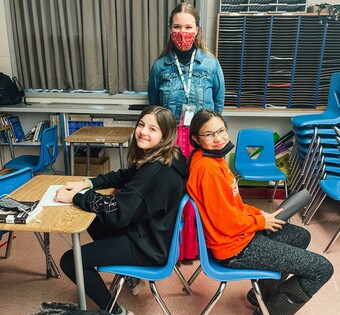 Buck Mountain Central School's Wellness Coach, Natalie Dufva, supports the grade 8 health class with an art project designed to test students' communication.
Ms Dufva placed the students back to back, with one student describing a picture for the other student to draw. 
This is another example of how our education workers impact our students' learning.