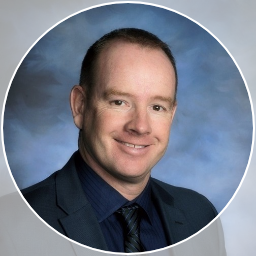 The Board of Trustees is pleased to announce that Mike Wake has been appointed as the new Superintendent of Schools and Chief Executive Officer for Wetaskiwin Regional Public Schools effective August 22, 2022.
Karen Becker, Chair of the Wetaskiwin Regional Public Schools Board of Trustees, comments, "We welcome Mike Wake to the WRPS family and look forward to working with him to continue our pursuit of providing high-quality education for our students. Mr. Wake was selected from a field of truly outstanding candidates. We believe that Mike's focus on students, his strong work commitment, and his ability to work collaboratively are an excellent fit for building on the current strengths of Wetaskiwin Regional Public Schools."
Mike Wake has maintained an exemplary record over a thirty-year period as an educator. He has excelled as a teacher, a vice principal, a principal, an Assistant Superintendent, and the Superintendent with the St. James-Assiniboia School Division. He comes to Wetaskiwin with a wide range of experiences. Mike demonstrated his commitment to the community he serves by holding the position of president of the Fort Garry North Hockey Association and president of the Winnipeg High School Hockey League at various times over the last decade. He has also been an active coach of school-based athletics and community organizations. Mike has family connections in Alberta, including his son, who attends college and plays baseball in Lethbridge.
Mr. Wake has a strong practical and theoretical background in educational leadership. He holds a Bachelor of Education degree from the University of Winnipeg. He also earned a Master of Education degree with a specialization in Transformational Leadership that supports the practice of collective efficacy, involving all stakeholders in relation to continuous improvement.  
Mike comments, "I am a transformative leader. I believe in teamwork and shared decision-making within an environment of trust. I value all staff as individuals and as members of professional teams. I commit to being an ambassador for the Division and an advocate for our students, staff and community. I look forward, with tremendous pride and anticipation, to serving as Superintendent of Schools for a Division that is caring, innovative and student centered with diverse programming." He adds, "We are, after all, working with the future's most precious resource – our children."
Karen Becker
Board Chair
View: Media Release Statement