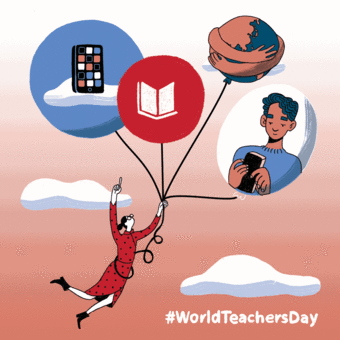 Today, celebrate a teacher! This year, more than any other year, teachers are stepping up to educate, empower, mentor, and support their students. We are grateful for everything they do for our students.
Did you know? WRPS employs 263 teachers, each of whom works in one of our 19 schools. 
"At the heart of teacher efficacy is the indomitable spirit and will of teachers to believe that they will positively impact the life chances of students in spite of individual circumstances.  We do not know the future, but we do know that our influence impacts the trajectory of the lives of our students.  When we believe in ourselves and our students, we write history. We reimagine the future with every kind word, expression of patience and encouragement." - Peter Barron, Superintendent.
Despite COVID-19, there are still many ways to show appreciation to your teacher or your child's teacher:
Send a Digital Thank-You Letter/Card via Email
Give Them A Shout Out on Social Media (use hashtag #wrps11)
Send a Virtual Gift Card
Create a Video with One or More Students & Dedicate it to your Teacher
Make a Playlist for your Teacher to Listen To
For more information visit: UNESCO World Teachers' Day