Registration Information
New: Student Online Registration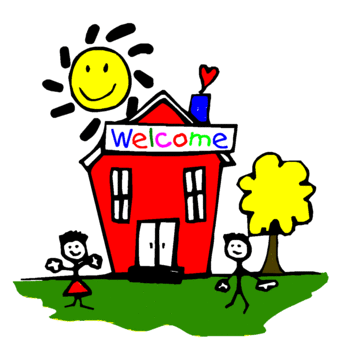 Welcome! We look forward to having your child(ren) join our school community.
If you are new to Wetaskiwin Regional Public Schools please locate the designated school closest to your home address and visit their website to complete our online registration form. 
To determine the school catchment area you live in view: School Locator
2021-2022 Registration Information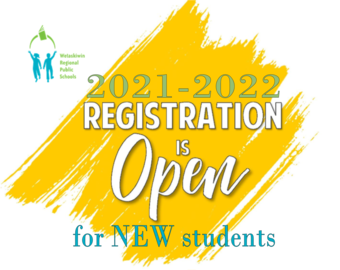 Student Registration Process 2021-2022
We are now accepting Kindergarten Registrations and Grade 1 - 12 Registrations. 
Student attendance areas are established by the Board to optimize enrollment in each school.  Student enrollment impacts manageable class size, school staffing and resources.  A school is designated based on where the student's residence is located. 
If your child is new to the division, you will need to complete the school's online registration form as found on each school's website. If you could not register your child prior to the start of summer break, this schedule indicates the dates that you can contact your school for registration.

View: School Locator
Families requesting school of choice, please refer to additional information on our School of Choice webpage.
The first day of classes for 2021-2022 is September 1, 2021.
Kindergarten Registration:
To be eligible to attend Kindergarten children must be five years of age by the last day of December in the year they wish to register for Kindergarten see Administrative Procedure 300 Admission Age of Students. You will need to complete the school's online registration form as found on each school's website.
For more information on Kindergarten:
Grades 1 to 12 Student Registration:
If your child already attends school within Wetaskiwin Regional Public Schools, he/she will be automatically registered at the same school for the following year and you do not need to re-register your child. The school will send home a verification of registration each spring to ensure they have accurate information on file.  In cases where your child is transitioning from elementary to junior high or junior to senior high school, your child will be automatically registered in the appropriate school according to WRPS school boundaries.
Independent Student:
An Independent Student is a student who is:
a) 18 years of age or older, or
b) 16 years of age or older and
i. living independently as determined by a board in accordance with section 6 of the Education Act, or
ii. is party to an agreement under section 57.2 of the Child, Youth and Family Enhancement Act.
If you are new to the division, you will need to complete the school's online registration form as found on each school's website. 
The registration form is a legal document and must include a document of proof of birth.  It must be accurate and complete. 
School of Choice Registration:
Families have the right to choose a school other than their designated school. Refer to the School of Choice webpage for more information.
Frequently Asked Registration Questions
What information do I need to register my child?
For rural students, legal land descriptions and blue sign addresses are needed.
The names and telephone numbers for two emergency contacts.
Contact information for all parents of the child.
What documentation do I need to register my child?
The preferred documentation is a provincial (Canadian) birth certificate.
Alternate documentation could include: 
Canadian citizenship document, 
Student Visa, 
Student immigration papers or study permit,  
Landed immigrant documentation,
Court Order for custody purposes (if this applies to you).
What if I do not have access to a scanner?
Take a photo with your smartphone, tablet or computer, and then upload it directly to the form.
Who do I contact if I need assistance?
Phone the school and the school administrative assistant will be able to assist you.
 
Registration Forms