COVID-19 Support for Students and Families
COVID-19 Support for Students and Families
Support Services - Available
April 8, 2020
RE:          Education and Support Services
Providing care and support to our families and students during this unprecedented time remains of utmost importance to us at Wetaskiwin Regional Public Schools.   If you require assistance and need to connect with Education and Support Services, call your school office or email the school.
The following Education and Support Services are available from 9 to 3 during the school week:
Guidance counsellors are available by phone, email, or virtual meeting for social/emotional support, career planning, and ensuring students' academic scheduling and course load requirements are met.
Family School Liaisons are available by phone or online for social and emotional support regarding student and family needs, including connecting with available community resources. 
Learning Support Teachers will continue to connect with those students that are most vulnerable and provide support for the continuation of the intervention that they were addressing within the school environment.
Alberta Health Services Teams are connecting with families by phone and determining if they can help virtually – by phone, or using Skype or Zoom. 
PUF services are still available and the team is presently contacting families to address the best way to continue those services.
The Mental Health Capacity Building Program has resources families can use to support well-being. Contact your school to access these resources. 
Teacher supports (including Success Coaches) provide academic and learning and assistance to students and families.
Support for Families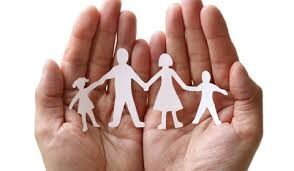 Social-emotional supports for parents in responding to the COVID-19 pandemic
News reports about COVID-19 are becoming more widespread and can cause worry and heightened levels of anxiety for some. Here are some tips to help support you:

Keep things in perspective. Take a deep breath and remind yourself that most people who contract COVID-19 will 
only experience mild symptoms, with the exception of seniors and those with underlying health conditions.
 
Get the facts. It is helpful to adopt a more analytical approach as you follow news reports about the coronavirus.
Alberta Health Services has a web-page dedicated to information on the coronavirus.
http://www.alberta.ca/coronavirus-info-for-albertans.aspx

Communicate with your children and support them in processing their thoughts and feelings.  

Elementary school children need brief, simple information that should balance COVID-19 facts with appropriate reassurances that their homes are safe and that adults are there to help keep them healthy.  They may need assistance separating reality from rumor and fantasy.
Middle school and high school students are able to discuss the issue in a more in-depth (adult-like) fashion and can be referred directly to appropriate sources of COVID-19 facts. Provide honest, accurate, and factual information about the current status of COVID-19. Having such knowledge can help them feel a sense of control.
Remember that viruses can make anyone sick, regardless of a person's race or ethnicity. Avoid making assumptions about who might have COVID-19.
Consider reducing the amount of screen time focused on COVID-19 for all family members. Too much information
on one topic can lead to anxiety.
Teach them to wash their hands with soap and water for at least 20 seconds, especially after blowing their nose,
coughing, or sneezing; going to the bathroom; and before eating or preparing food.
Stay connected. Maintaining social networks can foster a sense of normality and provide valuable outlets for
sharing feelings and relieving stress. You can maintain these connections without increasing your risk of getting the
virus by talking on the phone or texting. Focus connections on topics other than the coronavirus pandemic (ie. ask someone about family, books they are reading, etc.).
Focusing on daily routines and schedules can help mitigate distress. 
Remember children will observe adult behaviors and emotions for cues on how to manage their own feelings and
responses. 
Make yourself available to listen and to talk to your children. Remain calm and reassuring. 
Give children information that is truthful and appropriate for the age and developmental level of the child.
Avoid language that might blame others and lead to stigma.
Pay attention to what children see or hear on television, radio, or online.
Teach children everyday actions to reduce the spread of germs.

Seek additional help:
Individuals who feel an overwhelming nervousness, a lingering sadness, or other prolonged reactions that adversely affect their job performance or interpersonal relationships should consult with a trained and experienced mental health professional. Psychologists and other appropriate mental health providers can help people deal with extreme stress. 

Support Resources:
AHS
Alberta Mental Health Help Line (24/7) 1-877-303-2642
Addictions Help Line (24/7) 1-866-332-2322
Healthlink 811
COVID-19 Self Assessment Form https://myhealth.alberta.ca/journey/covid-19/Pages/COVID-Self-Assessment.aspx 
Wetaskiwin Salvation Army 780-352-2416
Neighbours Outreach Wetaskiwin (NOW) 780-352-8428
Supplementary Resources:

Dr. Laura Markham, clinical psychologist speaks about helping kids navigate through fear and anxiety around the coronavirus. https://youtu.be/lV_5qIiG4NM
Dr. Shefali Tsabary teaches parents about radical acceptance even when life throws shocking curve-balls such as school closures due to the coronavirus. https://youtu.be/cGKRwE99fc4