Vocational Coaching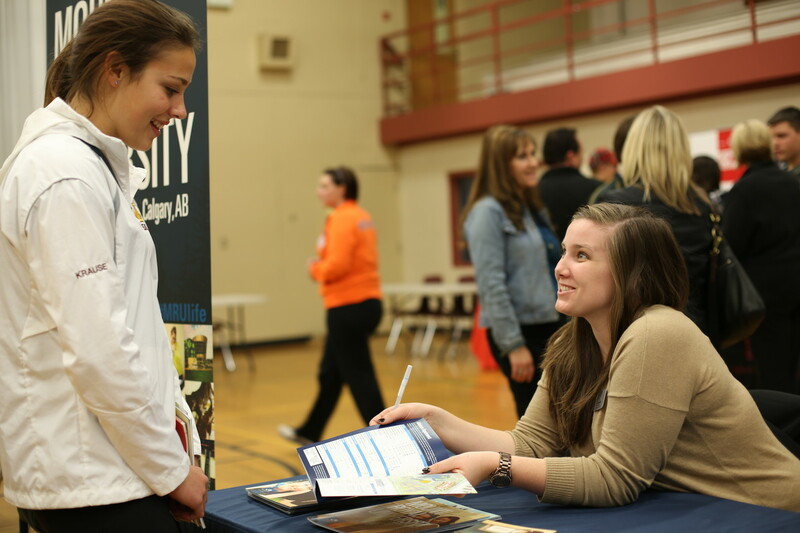 Career counselling involves self-exploration and decision making leading the student toward a career pathway, transition into the world of work or further professional education or training.
Planning Information
myBlueprint Education Planner
The myBlueprint Education Planner lets students in Grades 9 - 12 create an engaging and interactive Education Plan at school or from home.  They can build individualized high school course plans, instantly identify the post-secondary options that are available to them and explore valuable information about apprenticeships, college programs, university programs and workplace opportunities across Canada.  From his/her Profile, the student will be able to set goals, save unlimited plans, short-list programs and occupations of interest, record extra-curricular activities and more.
Also, with direct access from home parents can stay informed and involved with their child's education, by logging in to learn about courses and graduation requirements.
To login please input the Activation Key, which is available from the counsellor at your school.
Scholarship Information
Even though post-secondary education is expensive, there are many scholarships and bursaries available to help reduce the costs. As well, as students progress through their education, more scholarships become available to those entering into their second, third, or fourth year.
Parents and students will benefit greatly from doing funding research well before graduation https://www.higheredpoints.com/  and http://studentaid.alberta.ca/resources/resources-for-students/ are excellent resources.
Application criteria for scholarships can vary. Some are based on grades, some based on financial need, others on merit, and some a combination of both. However, all of them require an application, so apply for as many as you can.
This is not a complete list so please check with your Career Counsellor. Copies of applications for many of the following awards are available in the Scholarship area of Career Corner.
Awards for Indigenous students
Indigenous student awards encourage First Nations, Métis and Inuit students to pursue post-secondary and graduate studies.
Career Exploration