Professional Development
Professional Growth Model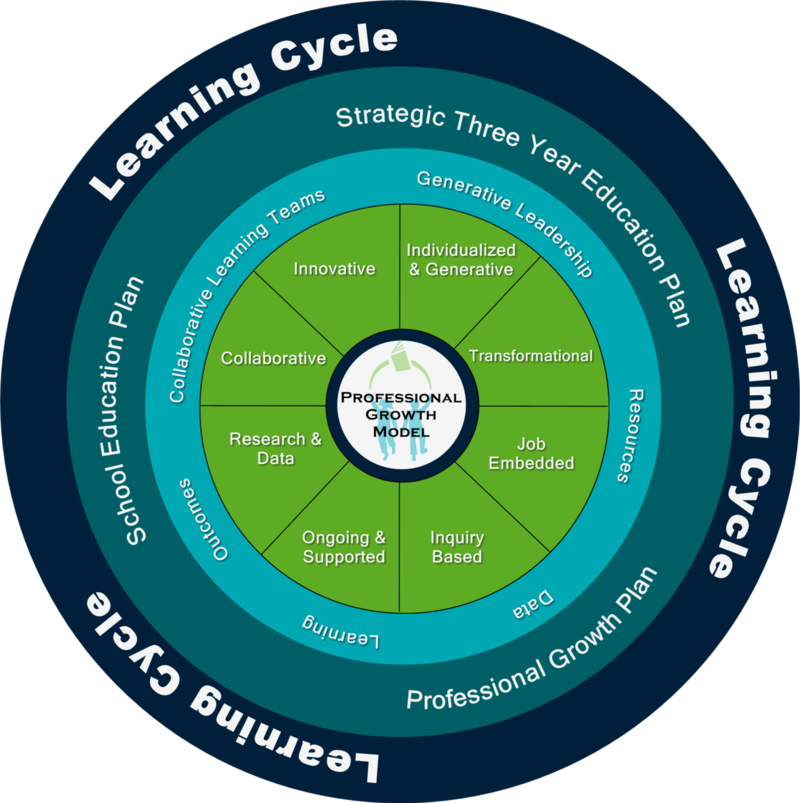 Professional growth is the formal and informal learning experiences undertaken by staff that improves their individual professional practice and the school or jurisdictions collective effectiveness as measured by improved student engagement and learning. (OECD, 2009)
Vision for Professional Growth
Wetaskiwin Regional Public Schools is a learning community that is caring, collaborative, committed to celebrating diversity, respected for its focus on excellence, where students and staff embrace and believe that continuous learning has the power to inspire them to discover, develop and act upon their potential.
Mission for Professional Growth
We strive to deliver quality education in a safe and caring environment so staff and students realize their maximum potential and develop a desire for lifelong learning.
Motto for Professional Growth
Inspiring staff and students to become the best they can be. 
Professional development is a shared responsibility that requires all partners to collaborate in identification of learning priorities and growth needs which results in improved learning for both staff and students.
Our Professional Growth Model is central to our culture of ongoing improvement.